Remember to share your thoughts below.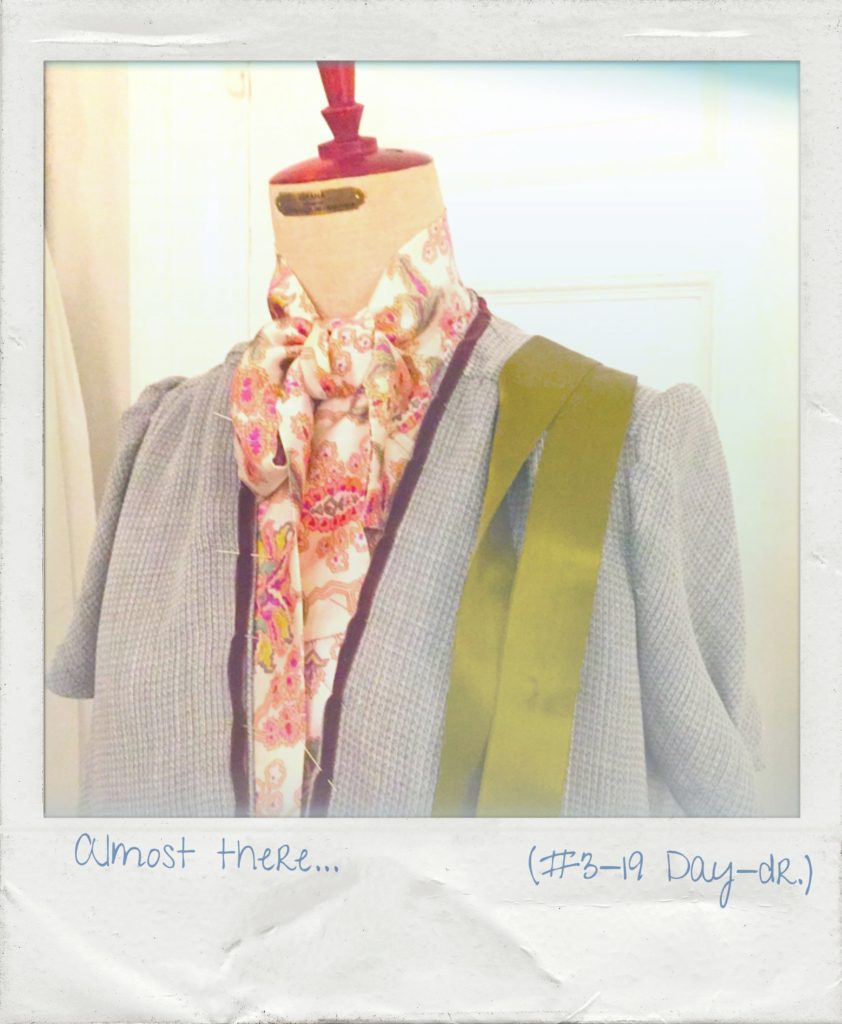 So the dress is now put together. With a bias cut puff sleeve, and an integrated wrap effect to be. But what embellishment to use? I thought I wanted to give this dress some extra… well, extra!
Found these ribbons in my archive – a brown narrow velvet band, and a wide green silk-like ribbon. Together with the silk blouse it's really… festive! Yes! Let's do this! Let's have fun!
Let's finish up this dress! Let's go, go, go!