Remember to share your thoughts below.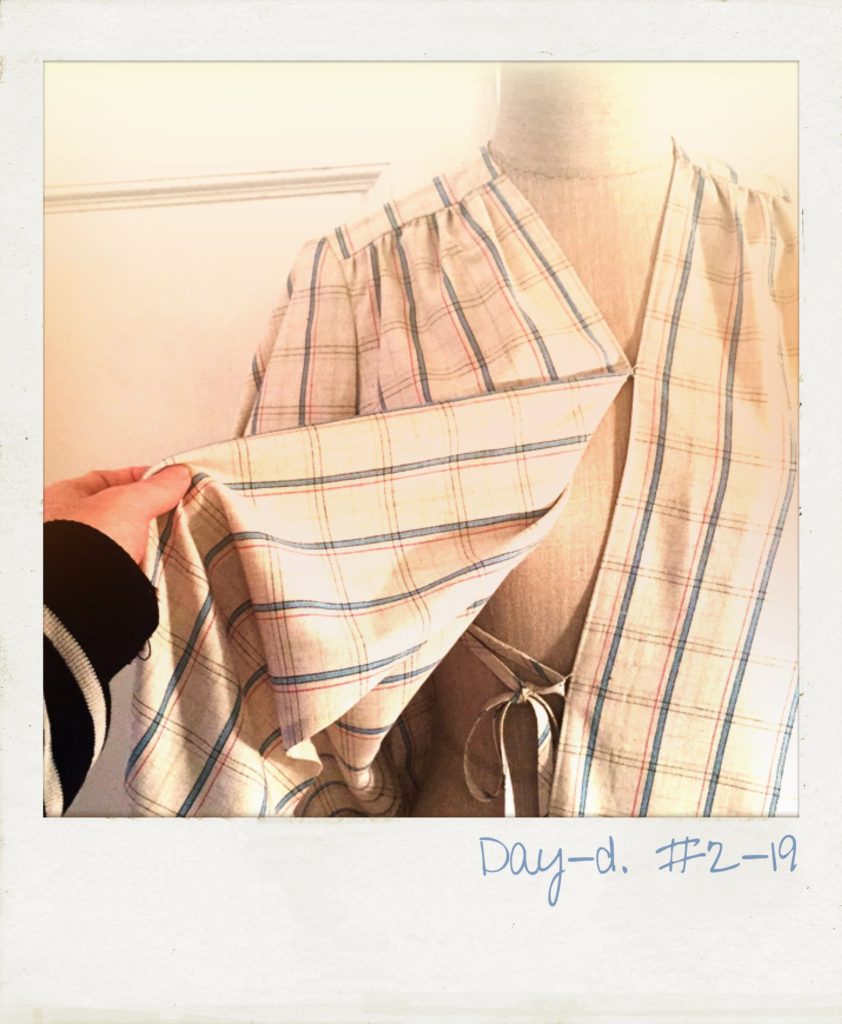 Here's the secret closure! The self-fabric strip holds the dress securely together, but at the same time allows movement and adjustability. I like that. Functionality.
I think I will add a belt to the dress tomorrow… Just to get some additional looks… See you there!