Remember to share your thoughts below.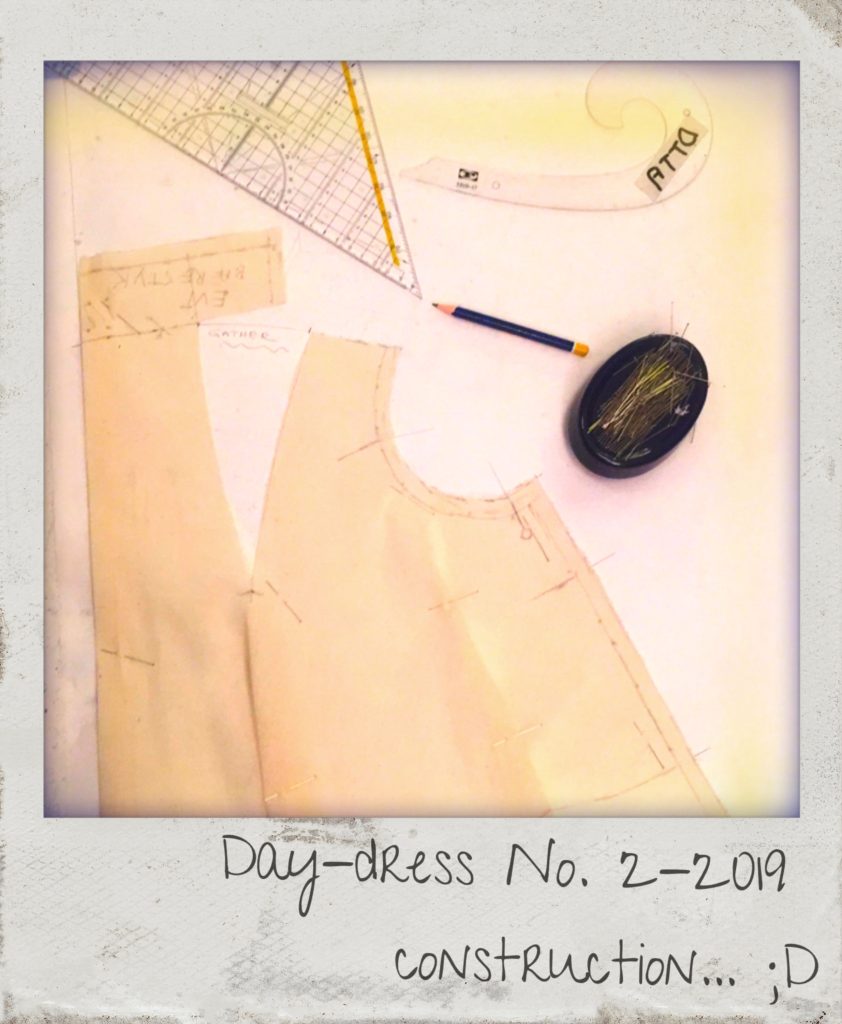 Re-made the drape from earlier on with a little bit of pattern-making, to remove some of the width at the hem. I made a yoke and some shirring up against it with a cut from above down to the bust point.
I also "renamed" this new design No. 2-2019 due to the alternations. So that's what we'll call it from now on. Sorry for the confusion. But I hope it all will work out in the end. 😊🌷
Time to cut the fabric! Let's do this!