Remember to share your thoughts below.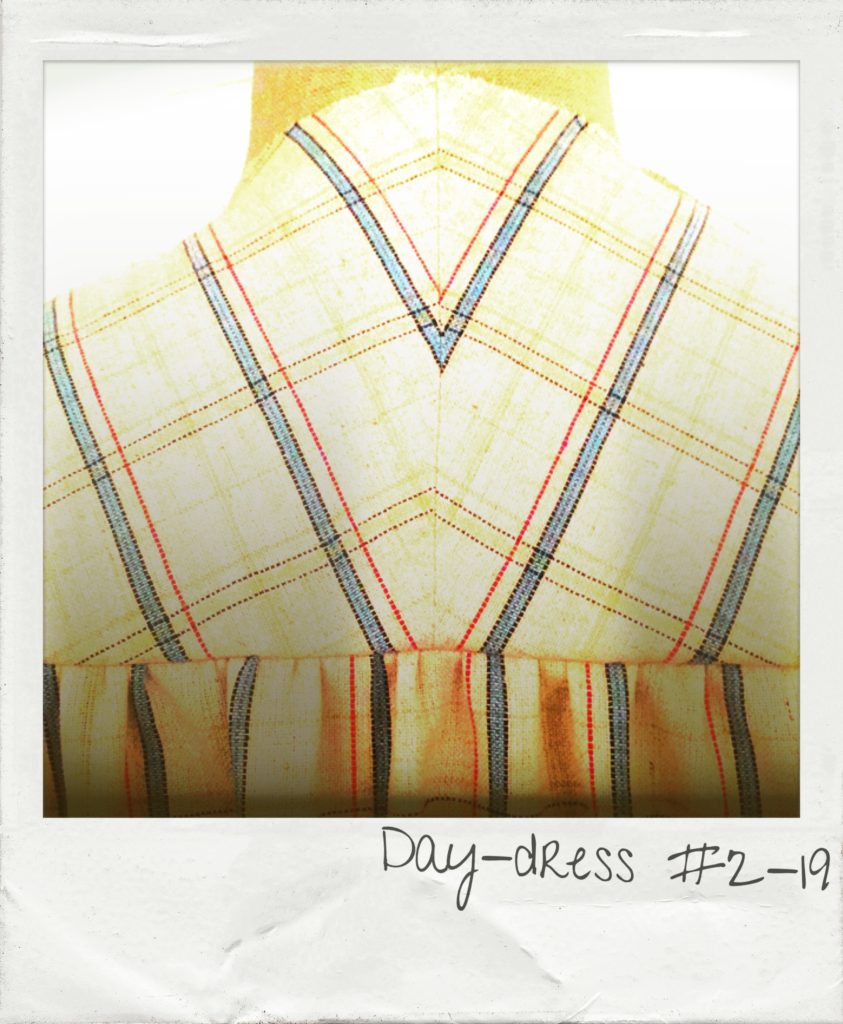 Here's the upper back part of the dress – the yoke. And the very visible seam in the middle, at center back. As you can see, I have matched the stripes at this seam by flipping the left side to its reversed side of the fabric, and by doing so getting the stripes to match compleatly.
Underneath the yoke, you can clearly see the fabric's natural flow from left to right, "transporting" it from one side to the other. Even though these stripes isn't naturally mirrored at center back – as in the yoke, since there's no seam there – I've still matched the stripes as well as I could visually.
Now let's continue with the rest of the dress!