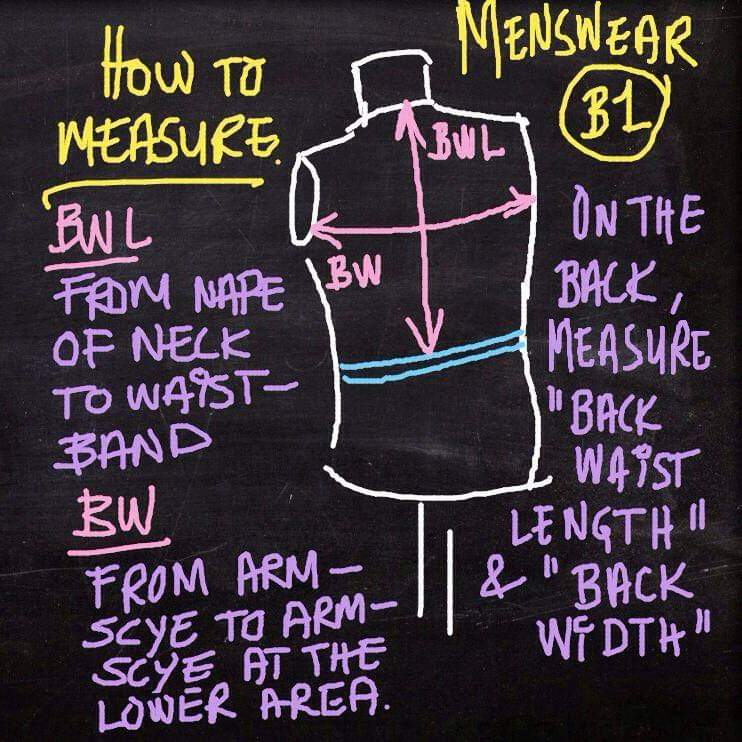 BW is short for the back width.
Measure from armscye to armscye across the shoulder blades. Armscye is a technical word for your garment's armhole. So this measurement indicates how far apart your arms are placed, or, said in other words, how wide your back is.
Be aware of that this measurement can differ with a lot, depending of if you stand straight up or hunching slightly forward. When you stand straight you usually pull your shoulders and arms backwards, and when you bend forward you usually stretch your back to a wider position.
Try to find your own natural position by avoiding to force yourself into a unrelaxed stature.